Poclain Radial Hydraulic Motor MS-MSE
Product Detail
Product Tags
 

Full displacement(1)

 

Max. Pressure bar [PSI]

Displacement range

cm3/rev [cu.in/rev]

Max.Torque**

*(3) N.m [lbf.ft]

Max.Speed

(4)(5) RPM

Max. Power

kW [HP]

MS02

450

[6526]

172 - 255

[10.5] - [15.6]

1 800

[1227]

590

18

[24]

MSE02

400

[5800]

332 - 398

[20.2] - [24.3]

2 500

[1843]

265

22

[29.5]

MSE03

350

[5080]

450 - 500

[27.4] - [30.5]

2 780

[2050]

155

22

[30]

MS05

450

[6526]

260 - 560

[15.9] - [34.2]

4 000

[2950]

265

29

[39]

MSE05

400

[5800]

503 - 750

[30.7] - [45.7]

4 770

[3518]

200

29

[39]

MS08

450

[6526]

467 - 934

[28.5] - [57.0]

6 690

[4934]

210

41

[55]

MSE08

400

[5800]

1 043 - 1 248

[63.6] - [76.1]

7 945

[5859]

130

41

[55]

MS11

450

[6526]

730 - 1 259

[44.5] - [76.8]

9 000

[6638]

200

50

[67]

MSE11

400

[5800]

1 263 - 1 687

[77.0] - [102.9]

10 700

[7891]

170

50

[67]

MS18

450

[6526]

1 091 - 2 099

[66.5] - [128]

15 000

[11063]

170

70

[94]

MSE18

400

[5800]

2 340 - 2 812

[142.8] - [171.6]

17 900

[13202]

90

70

[94]

MS25

450

[6526]

2 004- 3 006

[122.3] - [183.4]

21 500

[15857]

145

90

[121]

MS35

450

[6526]

2 439 - 4 198

[148.8] - [256]

30 000

[22126]

140

110

[148]

MS50

450

[6526]

3 500 - 6 011

[213.5] - [366.6]

43 000

[31715]

148

140

[188]

MS83

450

[6526]

6 679 - 10 019

[407.4] - [611.1]

71 755

[52924]

65

200

[268]

MS125

450

[6526]

10 000 - 15 000

[69] - [915]

77 000

[56 792]

50

240

[322]
1.12 month warranty
2.For engineering machinery, maritime and boat and industrial machinery etc.
3.For hydraulic gear motor.
4.MS motors are highly efficient at any speed or operating pressure.
5.motors from the MS range can withstand the most extreme operating conditions and still require very little maintenance.
6.can achieve performance levels to suit the needs of the most demanding machines.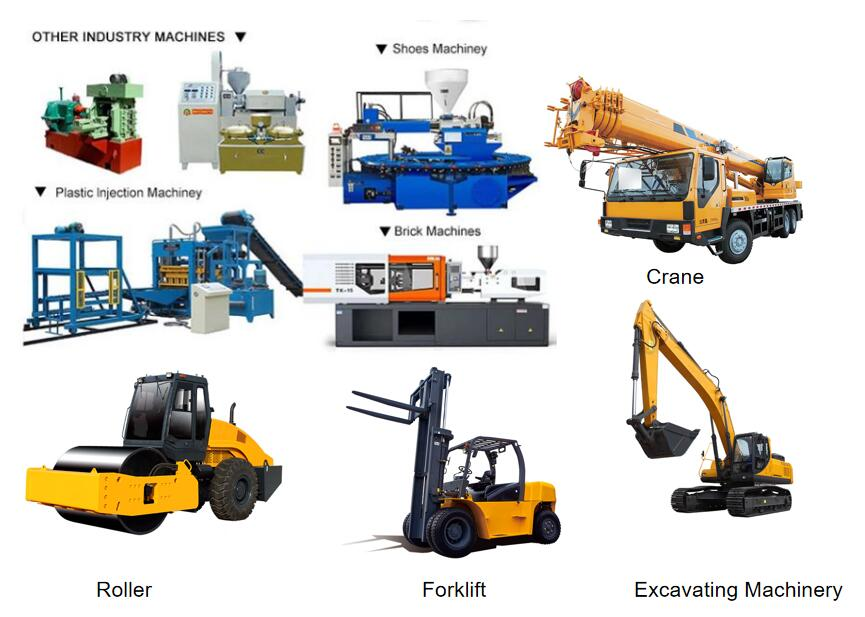 MS Classic range can be characterize by: Compatibility, optimized cost, power density 
MS High Flow™ motor range is different by:New closed cover,Integrated exchange valve,New ports geometry,New valving 
The company's business scope covers a wide range of hydraulic motors and hydraulic pumps in equipment such as excavators, road rollers, motor graders, loaders, hydraulic forklifts, crawler cranes, mining rock drills, tunneling shearers, port handling and lifting equipment. Professional technical products or partners for after-sales three-guarantee hydraulic system equipment! More product specifications, prices and inquiries, welcome to call or email to confirm the quotation!

Q: Are you trading company or manufacturer?
A: We are manufacturer.
Q: How long is the Warranty?
A: One-year warranty.
Q: What is your payment terms?
A: 100%  in advance, long-term dealer 30% in advance, 70% before shipping.
Q: How about the delivery time?
A: Conventional products take 5-8 days, and unconventional products depend on the model and quantity
---
Previous:
High Torque Orbital OMV Motors
---