Axial Plunge Pump A4VSO
Product Detail
Product Tags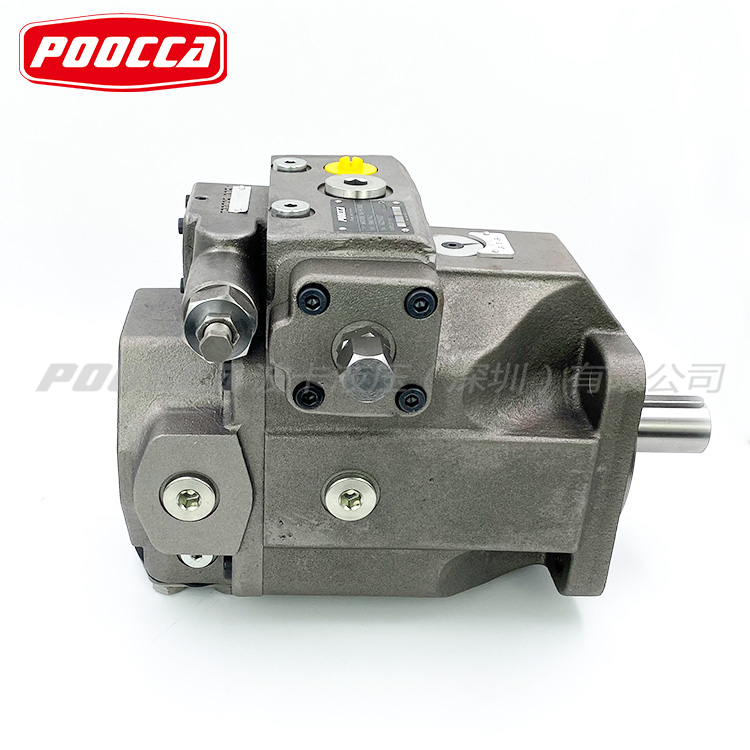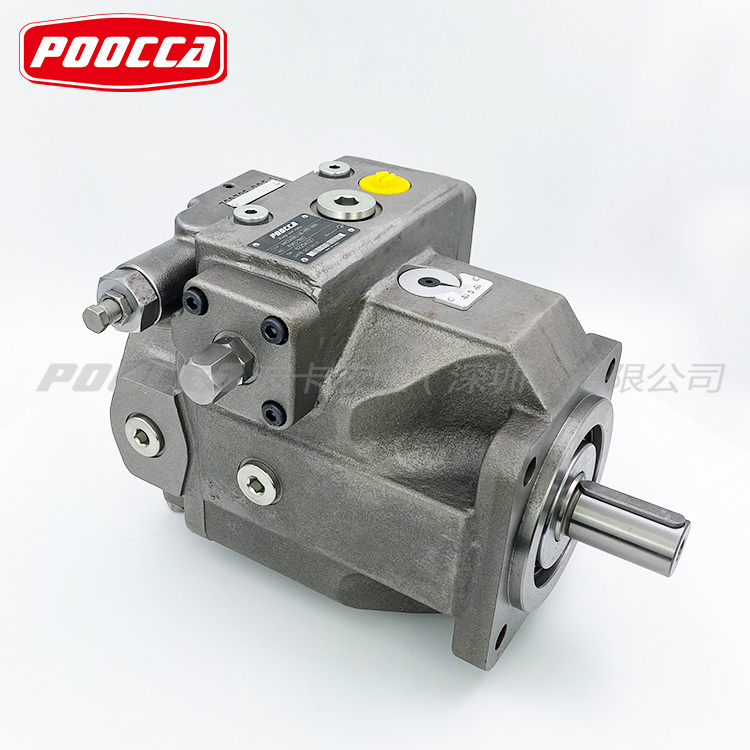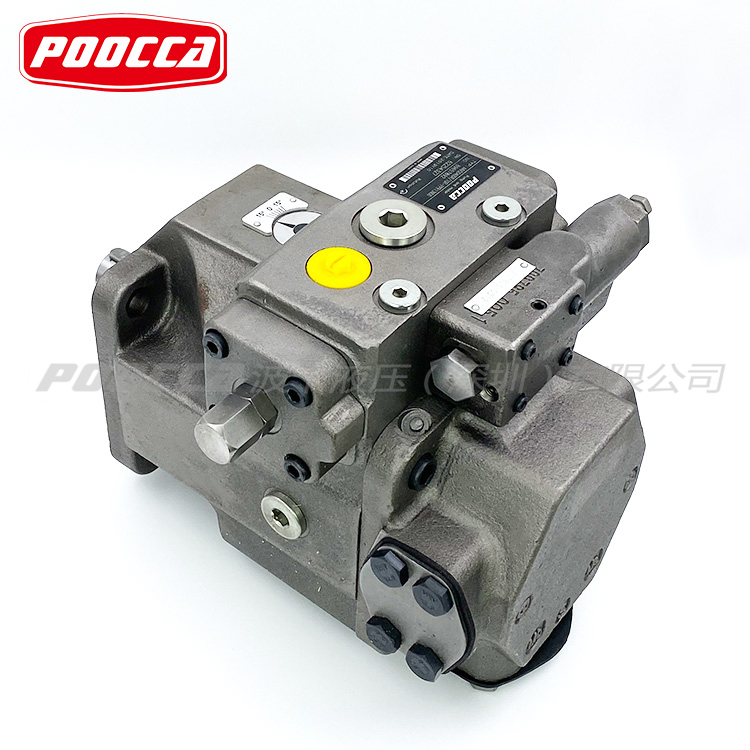 Size
NG
 40
71
125
180
250
355
500
750
7505)
1000
Geometric displacement per revolution
Vgmax
cm³
40
71
125
180
250
355
500
750
750
1000
Rotational speed
at V  2)
n
rpm
2600
2200
 1800
1800
1500
1500
1320
1200
1500
1000
maximum1)
at Vq≤ V    3)
n
rpm
3200
2700
2200
2100
1800
1700
1600
1500
1500
1200
Flow
at nnom and Vg max
l/min
104
156
 225
324
375
533
660
900
1125
1000
at 1 500 rpm
qv
l/min
60
107
186
270
375
533
5816)
7706)
1125
—
Power
at nnom , Vg max and Δp = 350 bar
P
kW
61
91
131
189
219
311
385
525
656
583
at 1 500 rpm
P
kW
35
62
109
158
219
311
3396)
4496)
656
—
Torque
at Vg max and Δp = 350 bar2)
M max
Nm
223
395
696
1002
1391
1976
2783
4174
4174
5565
and Δp = 100 bar2)
M
Nm
64
113
199
286
398
564
795
1193
1193
1590
Rotary stiffness of
Shaft end P
c
kNm/rad
80
146
260
328
527
800
1145
1860
1860
2730
drive shaft
Shaft end Z
c
kNm/rad
77
146
263
332
543
770
1136
1812
1812
2845
Moment of inertia
JTW

kg㎡
0.0049
0.0121
0.03
0.055
0.0959
0.19
0.3325
0.66
0.66
1.20
Maximum angular acceleration4)
α
rad/s2
17000
11000
8000
6800
4800
3600
2800
2000
2000
1450
Case volume
V
l
2
2.5
 5
4
10
8
14
19
22
27
Weight (without through drive) approx.
m
kg
39
53
88
102
184
207
320
460
490
605
▶ Variable pump with axial piston rotary group of swash plate design for hydrostatic drives in open circuit
▶ Flow is proportional to the drive speed and displacement.
▶ The flow can be infinitely varied by adjusting the swash
plate angle.
▶ Excellent suction performance
▶ Low noise level
▶ Long service life
▶ Modular design
▶ Variable through drive options
▶ Visual swivel angle indicator
▶ Freely variable installation position
▶ Suitable for variable-speed drives
▶ HF mode for reduced data possible for HFC mode,
special version available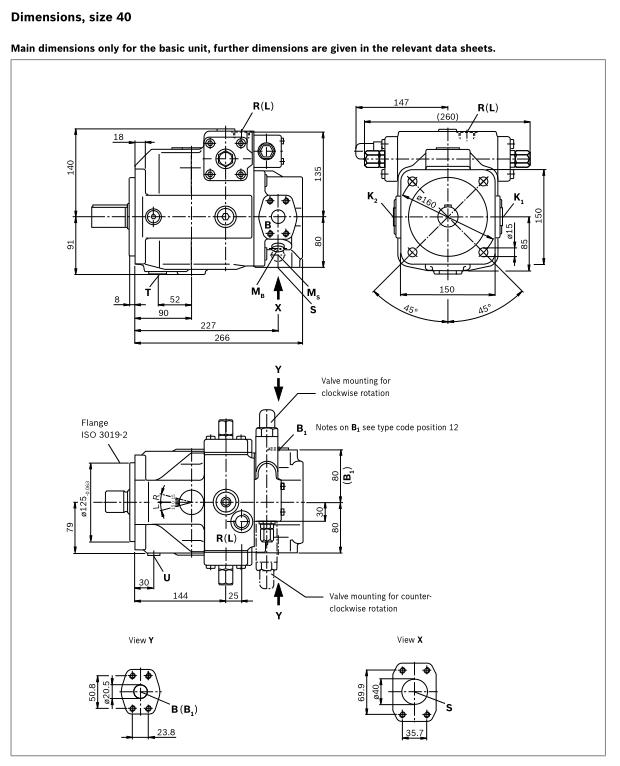 POOCCA Hydraulic is a comprehensive hydraulic enterprise integrating R&D, manufacturing, maintenance and sales of hydraulic pumps, motors and valves.
It has more than 20 years of experience focusing on the global hydraulic market. The main products are plunger pumps, gear pumps, vane pumps, motors, hydraulic valves.
POOCCA can provide professional hydraulic solutions and high-quality and inexpensive products to meet every customer.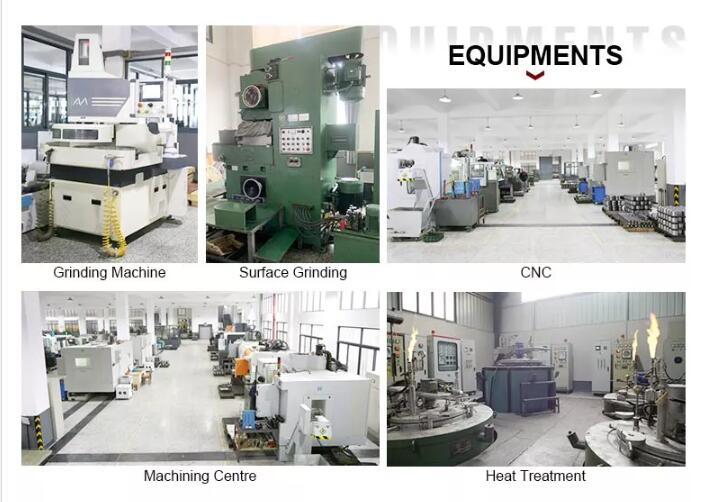 ---
Previous:
Manufactur standard Dowty Pump - Axial oil piston variable hydaulic pump A10VG Series  – Poocca
---