Variable Volume Oil Piston Pumps PVS Series
Product Detail
Product Tags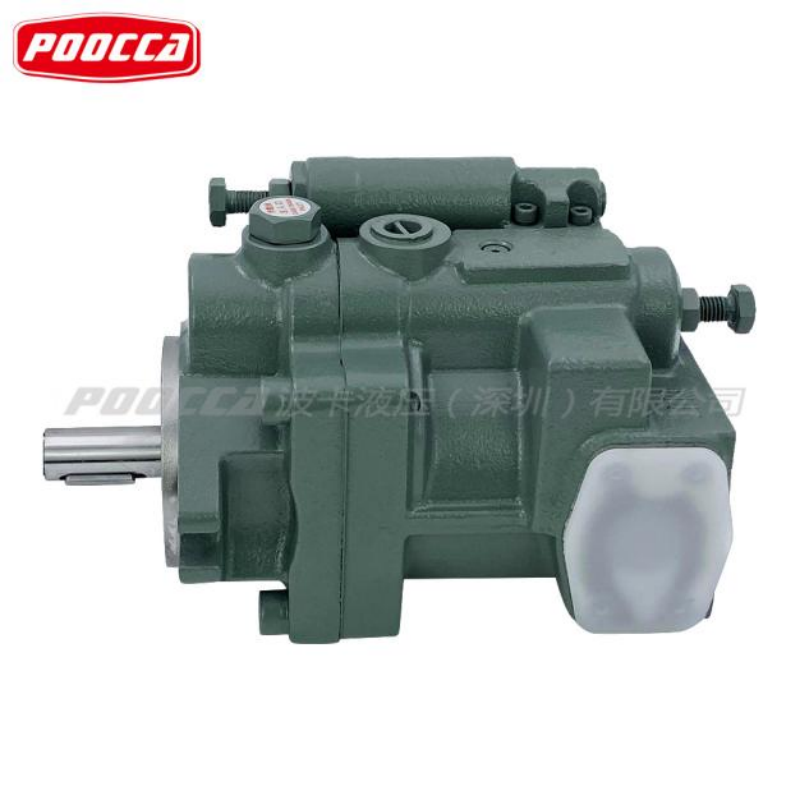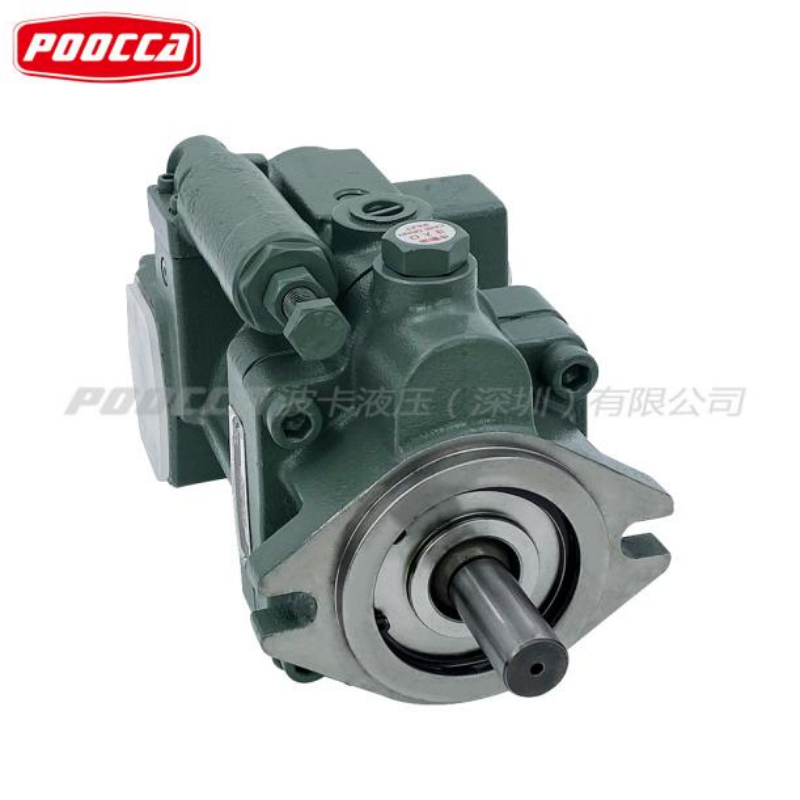 Model No.
Volume cm³/rew
Discharge volume at no-load l/min
Pressure adjustment range MPa{kgf/cm³}
Permitted peak pressure MPa{kgf/cm²}
Rotating speed min-1
Mass kg
1000min-1
1200min-1
1500min-1
1800min-1
Min.
Max.
PVS-0B-8*0-30
1
2
3
8.0(3.0 to 8.0)
8
9.6
12
14.4
2 to 3.5{20.4 to 35.7}
2 to 7 {20.4 to 71.4}
3 to 14 {30.6 to 143}
3 to 21 {30.6 to 214}
25{255}
500
2000
7.7
PVS-1B-16*0-(*)-12
1
2
3
16.5(5.0 to 16.5)
16.5
19.8
24.7
29.7
2 to 3.5{20.4 to 35.7}
2 to 7 {20.4 to 71.4}
3 to 14 {30.6 to 143}
3 to 21 {30.6 to 214}
25{255}
500
2000
10.5
PVS-1B-22*0-(*)-12
1
2
3
22.0(7.0 to 22.0)
22
26.4
33
39.6
2 to 3.5{20.4 to 35.7}
2 to 7 {20.4 to 71.4}
3 to 14 {30.6 to 143}
3 to 21 {30.6 to 214}
25{255}
500
2000
10.5
PVS-2B-35*0-(*)-12
1
2
3
35.0(8.0 to 35.0)
35
42
52.5
63
2 to 3.5{20.4 to 35.7}
2 to 7 {20.4 to 71.4}
3 to 14 {30.6 to 143}
3 to 21 {30.6 to 214}
25{255}
500
2000
21
PVS-2B-45*0-(*)-12
1
2
3-(*)-20
45.0(11.0 to 45.0)
45
54
67.5
81
2 to 3.5{20.4 to 35.7}
2 to 7 {20.4 to 71.4}
3 to 14 {30.6 to 143}
3 to 21 {30.6 to 214}
25{255}
500
2000
21
A NACHI-proprietary semi-circular bar-rel swash plate that receives pressure on its surface ensures a stable dis-charge volume at all times. This elimi-nates excess discharge volume, and enables the effective use of power corresponding to
the load cycle. This "energy-saving type" conserves
energy, reduces power loss, and helps to reduce hydraulic costs.
Silent Type That Demonstrates Its Power Quietly
Proprietary low-noise mechanisms are incorporated on the shoe, swash plate, valve plate, and other locations to ensure silent operation. In particular, a semi-circular barrel swash plate stabi-lizes operation characteristics to ensure silent operation.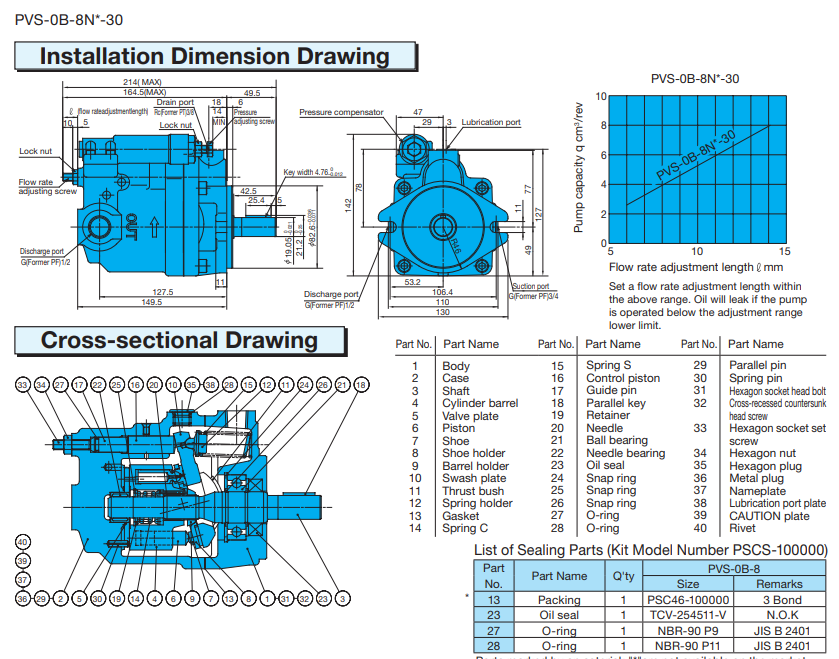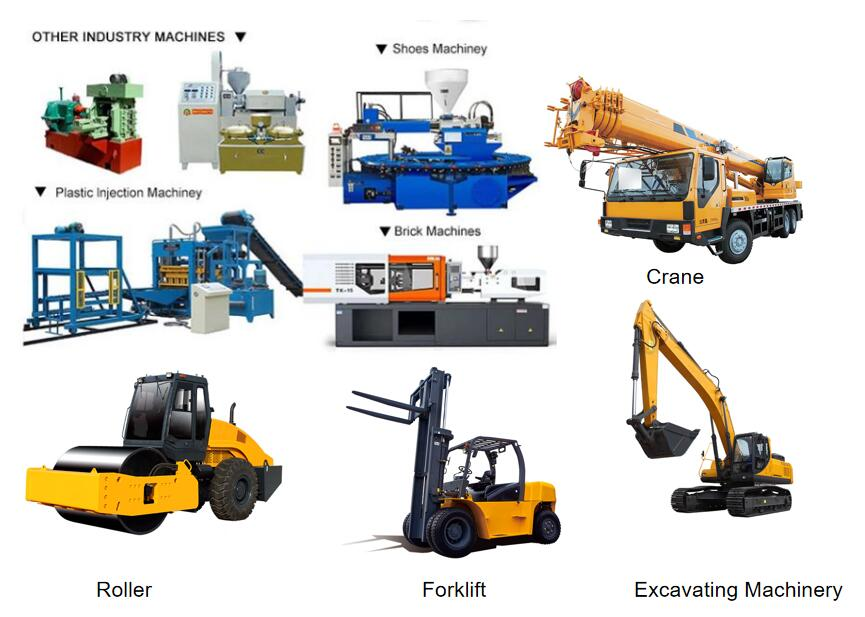 POOCCA Hydraulic is a comprehensive hydraulic enterprise integrating R&D, manufacturing, maintenance and sales of hydraulic pumps, motors and valves.
It has more than 20 years of experience focusing on the global hydraulic market. The main products are plunger pumps, gear pumps, vane pumps, motors, hydraulic valves.
POOCCA can provide professional hydraulic solutions and high-quality and inexpensive products to meet every customer.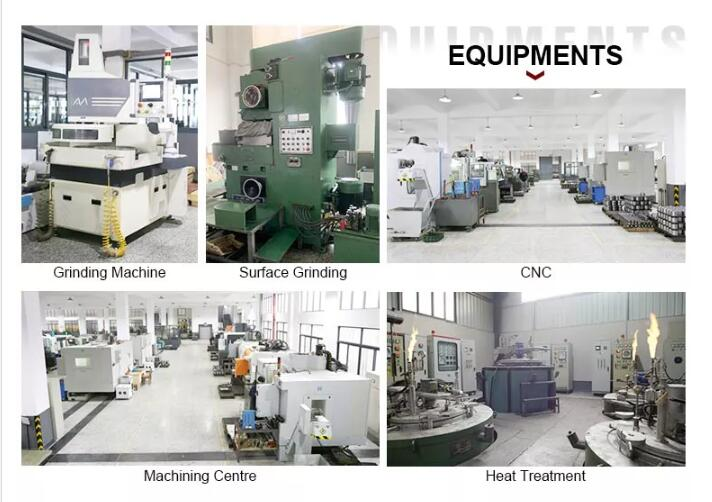 Q: Are you trading company or manufacturer?
A: We are manufacturer.
Q: How long is the Warranty?
A: One-year warranty.
Q: What is your payment terms?
A: 100%  in advance, long-term dealer 30% in advance, 70% before shipping.
Q: How about the delivery time?
A: Conventional products take 5-8 days, and unconventional products depend on the model and quantity
---
---