To commemorate the "March 8th" International Working Women's Day. Taking this opportunity, POOCCA Hydraulicswould like to extend its greetings to women through this festival! I would like to express my sincere thanks to the female workers who have contributed to the cause of female workers and all the friends who care about and support the development of female workers!
The "March 8th" International Working Women's Day is a glorious festival for working women all over the world to unite and struggle for liberation. Along with the pace of economic and social development, the vast number of women have forged ahead and actively participated in socialist economic, political and cultural construction, making great progress. The majority of women carry forward the spirit of "self-esteem, self-confidence, self-reliance, and self-improvement" and fully participate in the socialist modernization drive.
The company is constantly striving to create a more comfortable and safer working environment for female compatriots.
For this reason, the leadership of poocca company specially held a flower bouquet packaging activity in the morning of March 8, which made the female employees fully involved and happy physically and mentally. The bouquet of flowers is also floating in the air with the fragrance of flowers, to show that all the respectable female staff are the embodiment of beauty. It is because of this that everything in the world becomes full of vitality and colorful. I believe you will " "March 8th Women's Day" is a milestone. In the new year, we will study harder, constantly improve ourselves, and take on important responsibilities in our respective work departments. Let men make their life more exciting, more valuable and more meaningful.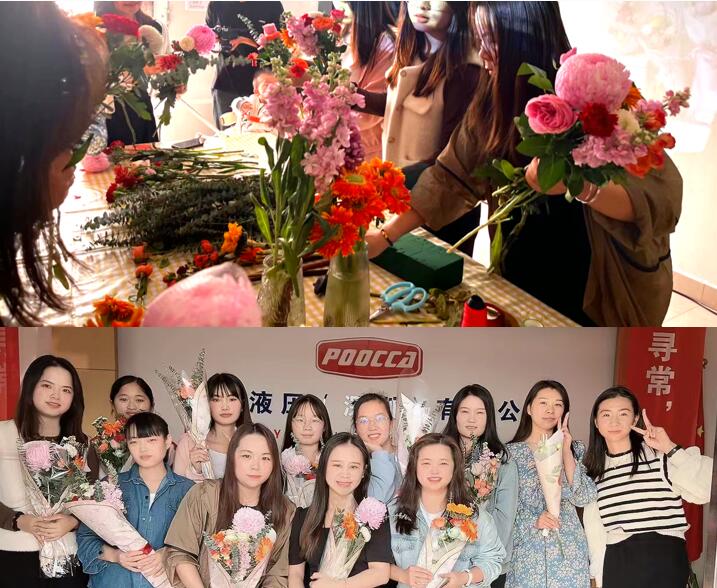 ---
Post time: Mar-10-2023